Shop
Pre-order FEATHERED TIGERS IN A MAGIC ZOO / LP!
out on TEEN SOUND RECORDS / IT –  03/2012
Please notice that the first edition will be limited to five-hundred LP's! Pre-orders are taken already now under pre-order@thecheeks.de
Each pre-order will receive an exclusive download-code plus tour poster, so don't wait to contact us!!
If you are interested to get a CD – please tell us already now!
NEW! Buy these fine records directly from our Amazon shop: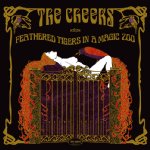 Feathered Tigers in a Magic Zoo / 15 € (LP, Teen Sound Records / I, 2012)
1. BLACKBYRDS DREAMING OF HOLLYWOOD (03:31)
2. ANOTHER WRECK ON THE HIGHWAY (04:46)
3. WHO MADE ALL THAT NOISE (03:27)
4. SEVEN (04:22)
5. TIGERLILLY (04:41)
6. EVERYTHING'S CHANGIN' (04:46)
7. HIGHER STATE (04:39)
8. MRS GREEN (04:32)
9. BOX FULL OF CANDIES (04:06)
10. IT'S NO SECRET (02:58)
11. A SMALL BIG TIME (02:51)
12. SHOW ME THE WAY (04:43)
13. HEAVEN CAN'T FIND IT FOR YOU (04:11)
I know what you did last summer / 7 €  (7" EP, Beyond Your Mind Records / GER, 2007)
1. I know what you did last summer
2. Memory Line
3. On A Night Like This
4. The Ballad Of Willow The Wisp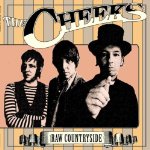 Raw Countryside / 10 €  (CD, Beyond Your Mind Records / GER, 2006)
1. The Day they closed the countryside
2. Honeymoon Hell
3. High upon a rooftop
4. Vivienne Westwood
5. What goes up must come down
6. Just a good Boy
7. Loosing my head
8. Digging for Gold
9. I'm not gonna change
10. California falling into the Ocean
11. Papermoon (Bonus Track)
12. Don't look back (Bonus Track)
13. The Hideout (Bonus Track)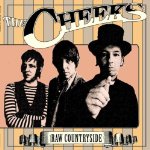 Raw Countryside / 15 €  (LP, Beyond Your Mind Records / GER, 2006)
1. The Day they closed the countryside
2. Honeymoon Hell
3. High upon a rooftop
4. Vivienne Westwood
5. What goes up must come down
6. Just a good Boy
7. Loosing my head
8. Digging for Gold
9. I'm not gonna change
10. California falling into the Ocean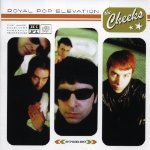 Royal Pop Elevation / 6,50 €  (CD, Wolverine Records / GER, 2001)
1. Let's Be Friends Again
2. Some More Action
3. Inside Outside
4. Mr. Rain
5. Disappointed
6. Where the Time Goes
7. Supermodel
8. I'ts Too Late to Stop Now
9. Married Girl
10. I Remember
11. No Use Pretending
12. Everybody's Darling
13. Can't Stand Surfin'
14. I Can't Really Go on Without Her